Telehealth Online Opioid and Alcohol use Disorders Treatment Clinic
We are a Telehealth Online Medications for Assisted Treatment (MAT) Clinic. We offer treatment and specialize in opioid use disorder (OUD) and alcohol use disorder (AUD) from the privacy of your own home. We can help with the initial detoxing along with decreasing the long-term cravings, so you can get back to a better way of living.
We are Currently Serving Floridians Who Suffer from Substance Use Disorders. When you are ready for the change, we are ready to help you on the journey.
We are trained to create an individual-based treatment plan for a variety of substance use disorders. No matter the drug of choice such as Opioids, Hydrocodone, Oxycodone, Morphine, Dilaudid, Hydromorphone, Fentanyl, Cocaine, Crack, Heroin, Methamphetamine, Alcohol or Methadone.
We are ready to help !!

We Treat with Buprenorphine, Suboxone, Naltrexone and others

Our Specialized Treatment will Aide with Detoxing and Help Decrease Cravings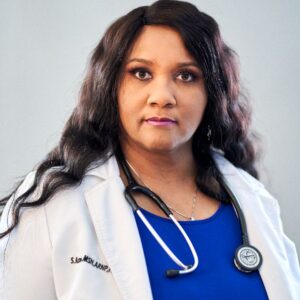 Samantha Azam, ARNP has practiced in healthcare for 22-years in the Central Florida area. She received her Graduate degree from South University, Savannah, GA and her …  Continue reading
Whether You Suffer From OUD, AUD or Currently on Methadone for Maintenance Treatment and Want to Transition Off Methadone. We Can Help!
Samantha Azam, MSN, ARNP, FNP-BC
Average rating:
0 reviews